Race to Dubai extended to 2017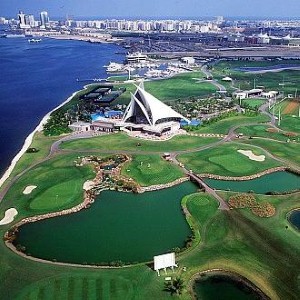 The Race to Dubai golf championship has been extended to 2017.
It means the current format of the year-long season will be maintained, with events held across the world ahead of the final competition at Jumeirah Golf Estates in Dubai.
Race to Dubai replaced the Order of Merit in 2009 and players such as Lee Westwood, Luke Donald, Rory McIIroy and Martin Kaymer are among those who have managed to take advantage of the prizes on offer.
This extension comes as part of a partnership with the European Tour, which will see Jumeirah Golf Estates continue to host the season-ending DP World Tour Championships.
Chief executive of the European Tour George O'Grady said: 'It was 25 years ago that I came to Dubai for the first time for the first Dubai Desert Classic. Since then, we have helped to grow the game here and throughout the whole of the UAE.
   
'They have rewarded us with an incredible growth of courses alongside the facilities they provide for all our players.'
Dubai has a lot to offer golf and other outdoor sports during the latter half of the year, primarily due to its weather and environment. While European venues have to deal with winter during this period, the sheikhdom's location means it has much more sun, making outdoor events possible.
This in turn allows Dubai to host events that appeal to sports fans wishing to attend. As such it helps the city's strong hotel sector, with new investments such as the Dubai Marina offering enthusiasts luxury and entertainment away from the sporting grounds.
As for the actual facilities on offer, Dubai recently earned silver in the 7th International Sports Event Management, recognising the destination for its high quality sporting facilities, specifically those at Dubai Sports City.
Dubai Duty Free was also praised for its efforts hosting tennis tournaments, of which the city holds both the Womens' Tennis Association's and the Association of Tennis Professionals' championships.