Q4 visitor boost for Dubai World Trade Centre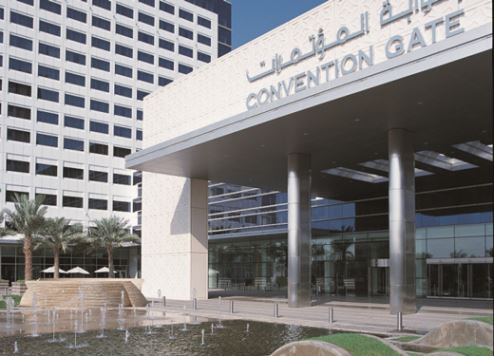 Dubai World Trade Centre (DWTC) is set to host more than 60 exhibitions, conferences and live events in the last quarter of 2015 (October to December), attracting an estimated 820,000 visitors.
Crowd-pulling mega events including GITEX Shopper, GITEX Technology Week, Gulfood Manufacturing, Big 5 and Dubai International Motor Show will help drive this surge in numbers, according to DWTC's senior vice president – venues, Ahmed Alkhaja.
"This peak season at DWTC is a crucial time for regional and international businesses, and our team at DWTC is focused on supporting the growth and development of these businesses by providing the right platform for them to showcase their work and network with the right partners," he said.
The UAE's Meetings, Incentives, Conference and Exhibitions (MICE) business is valued at more than US$653 million, he noted, accounting for more than half of the GCC's total ($1.3 billion), and Dubai and the DWTC play a major role in generating this economic impact.
Kicking off Dubai's impressive event season in Q4 is GITEX Shopper (October 3-10), the region's biggest consumer electronics event, which this year marks its 25th anniversary.
Power retailers and world-renowned brands will showcase unrivalled offers for electronic devices during the show's eight days, with more than AED 3 million-worth of prizes to be given away.
GITEX Technology Week, now in its 35th year, returns this month too (October 18-22) and is expected to attract more than 140,000 visitors from 150 countries.
The end of October brings the Middle East's mighty food service industry, currently valued at $35 billion, to the forefront, with concurrent events Gulfood Manufacturing, The Specialty Food Show, Sweets and Snacks Middle East, and SEAFEX running from October 27-29.
Influential Middle East automotive event, the 13th Dubai International Motor Show, will return from November 10-14, followed by established construction products and materials event, The Big 5 (November 23-26), which last year welcomed more than 80,000 industry professionals.
Several shows will run concurrently with The Big 5 including PMV Live (heavy construction machinery, plant equipment, and commercial and construction vehicles), Middle East Concrete, and The Innovation Trail, which will guide visitors through pre-selected stands featuring the most high-tech and innovative products.