Put on your dancing shoes in Dubai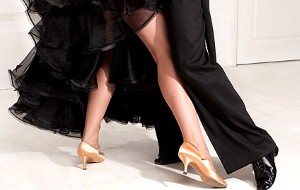 The Dubai International Dancing Festival (DIDF) will be taking place this month and could prove a fantastic attraction for anyone visiting the emirate.
It will be running from September 25th to 28th and is now in its sixth year, with a number of separate events being put on to showcase the talents of dance professionals from across the globe and to encourage guests to 'get inspired' and take to the dance floors themselves.
Artists that will be showcasing their dancing skills at this year's festival include Sean B from the UK, Samira Benjebali from Dubai, France's Terry & Cecile, Oman's Thuwaini M, American Mina Liccioni, Frank Valdes Lopez from Cuba and Amlia of Spain, among others.
It promises to a first-class bill of artists from which visitors can choose to observe, with the festival's organisers revealing one of the main reasons the event is being staged in the emirate is the outstanding hospitality offered by locals.
'Dubai's local residents are very warm and friendly and visitors to the city are likely to be treated with Arab hospitality. It is traditional for the people of the area to treat guests with respect and many will go out of their way to help tourists,' a DIDF statement claims.
Taking place each day between 14:00 and 21:00 local time, the festival is being staged at the DUCTAC, Mall of the Emirates and will see live performances, seminars on dance in all its forms, live entertainment, workshops for guests to get involved in and much more.
One-off showcases including Inspired to Dance, the Salsa Fever Musical Show and a Choreography Bootcamp will all be taking place across the festival schedule, costing all those who wish to attend AED 195 (£33.39), AED 225 and AED 550 respectively.
A full festival pass for all activities on offer as part of the celebration of dance will also be available for AED 495.
It hopes to be a catalyst for the creation of many new works and creative activity, with DIDF a great reason to visit Dubai in the coming weeks.