Property transactions soar in 2013, DLD says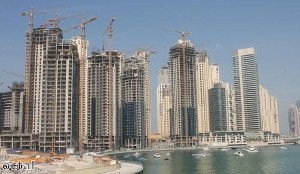 The number of properties being purchased in Dubai grew by 30 per cent in the first half of 2013 when compared with the corresponding period in 2012.
New figures provided by the Dubai Land Department (DLD) have shown that 30,469 transactions were completed during the six-month period - a clear sign that investors have rediscovered their confidence.
According to the DLD, an incredible AED 108 billion (£19.3 billion) was spent on real estate between January and June 2013, with the majority being cash purchases.
Director general of the organisation Sultan Bin Mejren said: 'The high percentage of growth reflects ongoing real estate developments in the emirate that continue to attract local and international investors to Dubai.'
He also stated that prices have been rising in the past few months, as the demand for plush apartments, villas and other residential buildings soars.
This ties in with a recent study by Reidin and the DLD, which indicated the average asking price for an apartment rose by 2.13 per cent between April and May 2013 - a 17.3 per cent upturn year-on-year. The value of villas went up by 12.2 per cent in May when compared with the corresponding month in 2012.
Although the recovery of Dubai's property market has been impressive, Mr Bin Mejren thinks the best is yet to come.
Indeed, he believes investors will be encouraged to pour even more money into the emirate as the global economy continues to improve.
DLD statistics revealed the total number of land transactions reached AED 75 billion in the first half of 2013, which is an obvious sign that developers are becoming far more active. Many firms had to shelve projects when the global economy collapsed in 2008-09, but a lot of these have been resurrected in the past 12 months.
With this in mind, it certainly appears to be the ideal time for investors to add Dubai buildings to their property portfolios, as prices are likely to rise further in the near future.