Property sales soar in Dubai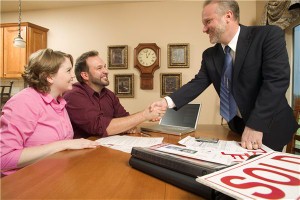 There is little doubt that Dubai's real estate market is currently riding the crest of a wave.
Figures released by the Dubai Land Department (DLD) have shown the number of land and building sales rose by an impressive 67 per cent between January and the end of July 2013, Arabian Business reports.
The total cost of these transactions was $6.26 billion (£4.03 billion) and it was clear that more people were looking to buy properties outright, rather than rent.
Despite the astronomical sums of money being spent in the past year, there is still a general feeling that Dubai real estate represents excellent value. Average rents seem to be rising each month and experts believe that house prices will continue to spiral upwards in the coming years.
As such, it makes sense for investors to make a move now if they want to secure serious profits in the future.
Although the vast majority of villas and apartments purchased in the emirate are paid for in cash, the DLD reported a significant upturn in mortgage demand in the first seven months of the year.
Indeed, around $11.5 billion was handed out in the form of home loans, which is a massive upturn on the corresponding period in 2012, when $6.91 billion was secured by buyers.
The DLD report is just one of many studies to underline the strength of the sheikhdom's thriving property sector.
Earlier this week (August 27th), Cluttons revealed that house prices rose by 31 per cent in the first half of 2013 when compared with the first six months of 2012.
The valuation of villas increased by 21 per cent, while apartments were selling for 25.1 per cent more than they were last year. The company also claimed that rents jumped by 11.3 per cent, which explains why so many tenants are now looking to save up enough cash to buy their own plush apartments in places like Dubai Marina and Downtown Dubai.