Property Asset Management par excellence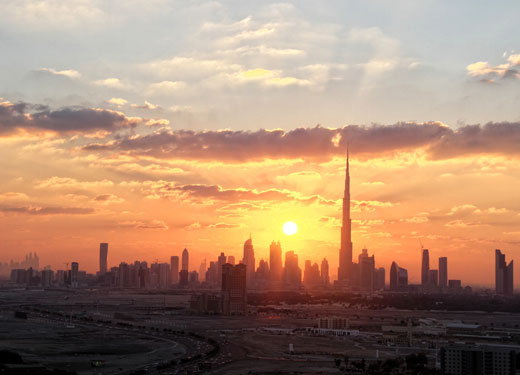 TFG Asset Management is carving a highly successful niche as one of the UAE's most innovative and ambitious residential and commercial property asset managers
TFG Asset Management (TFGAM) ranks among the fastest-growing property asset managers in the UAE, with more than 4,000 residential and commercial units currently under management.
TFGAM employs a highly qualified team of industry professionals with vast experience of Dubai's booming property market to provide a full spectrum of asset management services, covering a property's pre- to post-construction phases, as well as all ongoing operational requirements.
Its management portfolio spans The First Group's residential and hotel properties – including Wyndham Dubai Marina and Tryp By Wyndham Dubai – serviced office facilities and F&B outlets, in addition to an increasing number of third-party properties across the UAE, such as Siraj Tower and Burj Views, located in Arjan, Dubai.
It has forged highly successful relationships working with The First Group's trusted hotel management partners, Wyndham Hotel Group – the world's largest hotel operator with a portfolio of more than 7,700 properties in 71 countries across six continents – and Millennium Hotels & Resorts, which is widely considered one of the most ambitious hotel management firms on the planet.
TFGAM's ability to deliver tangible and consistent results is reflected in the popularity and profile of the assets it manages. With Dubai regularly posting average hotel occupancy rates of 75-80%, occupancy rates at TFGAM properties under management typically range up to 90%.
The fact many of these properties are also international industry award winners is further evidence of TFGAM's commitment to delivering excellence across every facet of its operations.
The most recent highlight in this respect was the naming of Wyndham Dubai Marina and Tryp by Wyndham Dubai as the Best Luxury Modern Hotels in the Middle East and the UAE respectively at the World Luxury Hotel Awards staged in Bali earlier this month.
Head of Asset Management for TFG Asset Management, Mariano Faz, says the firm's commitment to delivering high-quality, bespoke services to TFG investors, partners and other stakeholders has underpinned his organisation's success to date.
"Our team has vast international experience working with some of the biggest brands and operators in the hospitality, commercial and residential property sectors," he says. "We provide a full spectrum of property management services, from pre-launch planning to post-launch operational requirements.
"We identify a suitable operator for the property and work with them to ensure the asset is maintained to the highest possible standard, while delivering the very best quality services to tenants and guests."
Faz says TFGAM's clients appreciate the firm's attention to detail and ability to deliver highly specialised services on time and to budget.
"Hoteliers, in particular, are looking for [asset management] solutions that are highly creative and budget-friendly," he explains. "Competition among hoteliers, particularly in Dubai, is intense, so innovative thinking is crucial to maintain a competitive edge, and ultimately, delivering results."
Faz also believes technology has a role to play in this scenario. "The implementation of new technologies, particularly Business Intelligence and Revenue Management tools, can help hoteliers develop more accurate forecasts, which helps drive efficiencies across their operations," he says.
In regard to future growth, TFGAM is benefitting from The First Group's diversification into new vertical markets, particularly the food and beverage (F&B) sector.
TFGAM has played a crucial role providing asset management services in support of the organisation's highly successful F&B outlets, including the award-winning BarBary Deli + Cocktail Bar, located in Tryp by Wyndham Dubai, and The Blacksmith – the UAE's first 'smokehouse' restaurant – which is the star dining attraction at Wyndham Dubai Marina.
TFGAM is currently working behind the scenes at the opening of the world's first MasterChef The TV Experience restaurant, which will headline the F&B offerings at The First Group's forthcoming Millennium Place Dubai Marina hotel.
Faz says TFGAM is proud to be involved with the project as part of its broader role supporting the ongoing development of Millennium Place Dubai Marina, which is scheduled to open in the first quarter of 2019. "The restaurant will introduce a world-first dining experience to Dubai," he adds.