Properties near Dubai Metro experience 41% boost in value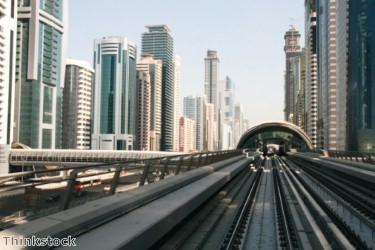 Properties located near Dubai Metro stations have recently enjoyed a value boost of 41 per cent, according to the director-general of the Roads and Transport Authority (RTA).
Mattar Al Tayer revealed that the value of residences located within one to five kilometres of both Red and Green Lines has risen between 13 and 41 per cent, while the rental values have appreciated by up to ten per cent.
These figures indicate that the Dubai Metro has made a massive impact on the emirate's property market, which will be good news for owners of real estate and future investors as this boost is likely to lead to greater rental yields.
Mr Al Tayer also emphasised the importance of linking public transport systems, such as Dubai Metro, with commercial and residential properties, as this reduces carbon emissions from cars on the road.
So far, emissions have been reduced by 58 per cent since 2010 and the environmental and financial benefits are in addition to such systems providing safe and speedy mobility for everyone in Dubai.
"From inception, the RTA has been keen on linking vital facilities and densely populated property projects with mass transit means," Mr Al Tayer noted.
Linking properties with mass transit systems, or the so-called transit-oriented development is underlined by the importance of these modes in easing the mobility of residents, reduced cost of journeys, and hiking the market value of property units."
He explained that the cost of journeys from properties near Dubai Metro stations has dropped by as much as 300 per cent for passengers.
The Burj Khalifa Metro Station, which was visited by 6.6 million people in 2014, has seen the number of passengers it deals with rise by 59 per cent compared to 2013. In the first three years of the station opening, annual growth was estimated at 35 per cent.
In addition, the station at the Mall of the Emirates, used by 5.8 million passengers last year, has experienced annual expansion at a rate of 12 per cent, Mr Al Tayer explained.