Prime residential rents continue to rise in Dubai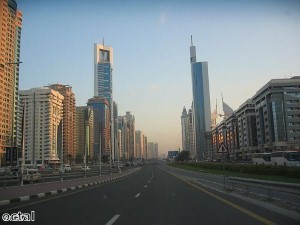 Property investors who had the foresight to purchase real estate in popular parts of Dubai are starting to reap the rewards.
The soaring demand for prime properties enabled landlords to raise their rents by 15 per cent in the year to June 2013, a new report published by Knight Frank has shown.
Dubai's expatriate population is growing by the day, with well-paid jobs and favourable tax rates attracting people from all over the world.
Unsurprisingly, high-earning foreigners are desperate to secure apartments and villas in areas like Downtown Dubai, the Palm Jumeirah and Dubai Marina.
As such, few people will be surprised to learn that properties in these parts of town have seen their value increase by an impressive 21.4 per cent in the last year.
This has ensured Dubai has one of the best performing real estate markets on the planet and with the city bidding for the important 2020 World Expo, the demand for swanky buildings could rise substantially in the coming years.
Knight Frank's Wealth Report 2013 stated: 'There is a definite focus on quality by buyers, which is now recognised clearly by developers. With the resurgence of Dubai real estate has come a more acute awareness of trust, reputation and the ability of developers to deliver a high quality product.'
Although developers are expected to build more apartments, villas, hotels and other complexes in the near future, experts believe rental rates are unlikely to fall - such is the scale of demand for accommodation in this part of the Middle East.
There is no denying that 2013 has been a very good year for the emirate's property investors, but a recent study by Fitch indicated that 2014 could be even better.
Just like the Knight Frank report, the Fitch research suggested that primary locations have been selling extremely well, although buildings in less popular parts of the city have not been attracting as much interest. It added that apartments and villas in some districts have seen their value increase by as much as 30 per cent in the past 12 months.