Price is now key factor for Dubai's tenants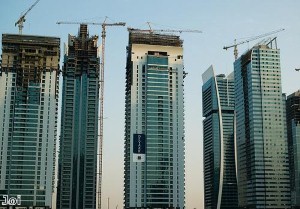 Dubai's tenants are now viewing price as they key factor determining whether to take on a property.
This is according to Arabian Business, which has published details of the latest survey by propertyfinder.ae. It found that house hunters are now more concerned about how much a house will cost, as opposed to where it is.
Analysts commented the shift in priorities meant the old adage that the three most important factors to consider when looking for a property were location, location and location is simply not true anymore.
The study also found that local facilities came third on the list of key factors determining whether to take on the property. This is because renters were consistently looking for ways to enjoy their downtime that were both convenient and offered good value for money. The presence of on-site facilities was also viewed to be important.
Meanwhile, the report suggested house prices in the emirate could return to their peak 2008 value later this year. Similarly, Dubai's property market regulator has claimed that property prices could rise by a further 40 per cent over the coming 12 months. It also moved to dismiss suggestions the sector would start to overheat.
Michael Lahyani, chief executive officer and founder of propertyfinder.ae, commented: 'Given that leasing prices have shot up across the UAE even in cities such as Sharjah, Ras Al Khaimah, Ajman and Fujairah, earlier known for their relatively low rentals, it is not surprising that renters are becoming more budget-conscious.'
He added landlords would now be able to use the amount of money they charge in rent as a key way of making their properties more attractive. This means they would have to spend less money and time upgrading their facilities with the latest modern conveniences.
The addition of a further 28,000 units in Dubailand is also expected to give house hunters more choice and scope to find their ideal property, while allowing landlords to become increasingly competitive.