Pop stars are showcasing Dubai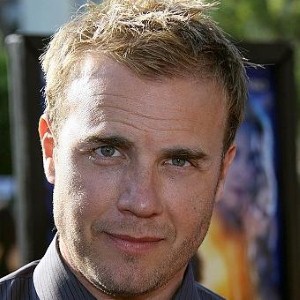 Gary Barlow has revealed he is planning to visit Dubai as part of his world tour, sending international fans into a frenzy as they scramble to purchase tickets before they sell out.
Events such as these are allowing the emirate to attract new visitors that are interested in seeing their favourite pop stars while on holiday.
In reference to his upcoming journey to Dubai, Mr Barlow said: "I'm very excited to round off such an enjoyable tour in such an incredible and iconic destination."
Take That's frontman will be visiting Dubai on October 17th for one night only and eager fans can snag an early-bird ticket for AED295 (£48.50).
The former X Factor judge is just one act of a] string of musicians to reveal they are to stage a show in the emirate, with One Direction performing in next April and Lady Gaga due to appear on September 10th.
In an interview with Harper's Bazaar, Gaga said: 'I'm very excited to go there, see my fans, give them the show of a lifetime. And, of course, I must explore the local designers and go shopping."
Events such as these are highlighting Dubai as progressive and accepting of popular culture. By hosting concerts from controversial acts, such as Gaga, the emirate is working to dispel myths that suggest it is overly conservative.
In addition, concerts from high-profile and popular musicians attract a certain type of tourist to the region, a visitor that has been motivated to book a trip for a specific event but may prolong their stay to take in their surroundings properly.
Fans of Gary Barlow and Lady Gaga that will be travelling to Dubai to see them perform will need to arrange accommodation. Hotels can take advantage of this and create promotions that are specifically designed to attract these visitors.
Similarly, luxury hotels can market themselves to visiting pop stars, as they will be looking for accommodation that is opulent - something that Dubai can easily provide.