Plans for 'ultimate airport' in Dubai revealed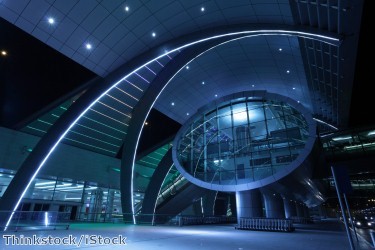 Plans for what has been dubbed an 'ultimate airport' in Dubai have been revealed.
Dubai Airports has confirmed that work will begin later this year to expand Al Maktoum International at Dubai World Central's (DWC) existing passenger terminal. This will see capacity boosted from six million people per year to 26 million. 
The organisation said this development will play an important role in absorbing the extra traffic expected at the airport in the coming years. It will serve as a precursor to the $32 billion expansion scheme that will take Al Maktoum International's total capacity to more than 200 million passengers per year.
Speaking to Emirates 24-7, chief executive of Dubai Airports Paul Griffiths, stated: "We are reinventing the airport experience. Part of this will entail dealing with baggage before you arrive at the airport; the ability to check in baggage before you leave in the taxi, so you arrive straight to the belt and your destination.
"We will integrate rail travel into the new airport with downtown check-ins for your luggage to be retrieved at the next destination."
He also revealed new security and immigration measures, such as facial recognition, are set to be put in place.
Once completed, the DWC passenger terminal will have a total of 24 boarding gates, seven baggage reclaim carousels and 104 check-in desks. Construction work on the development is expected to be completed by the end of the first quarter of 2017, with the facility set to open its doors shortly afterwards.
Dubai International airport saw a 7.2 per cent increase in passenger numbers during March, with a total of 6.7 million people passing through the transport hub.