Plan to inject $44 billion into Dubai economy unveiled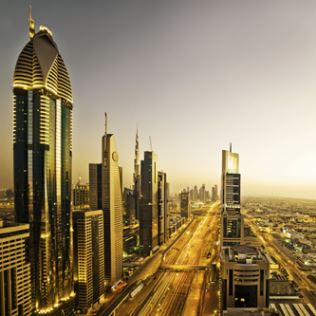 A plan to pump US$44 billion into Dubai's economy by 2030 has been approved by Sheikh Mohammed bin Rashid Al Maktoum, Vice President and Prime Minister of the UAE, and Ruler of Dubai.
The new 2030 Dubai Industrial Strategy outlines 75 initiatives that will generate the funds, according to a report by state news agency WAM.
This strategy is based on five objectives: increasing the output of the manufacturing sector; improving innovation; making Dubai a preferred manufacturing platform for international firms; promoting energy-efficient manufacturing; and making the city a hub for the global Islamic products market.
Six sectors have also been identified in the strategy: aerospace, maritime, aluminium and fabricated metals, pharmaceuticals and medical equipment, food and beverages and machinery and equipment.
According to WAM, the aviation aspect of the strategy could involve manufacturing spare parts for aircraft and carrying out maintenance and repair services to the aviation industry, while the emirate could also look to building yachts and boats to meet domestic demand from the maritime sector.
The pharmaceuticals section of the strategy looks to involve Dubai in the manufacturing of cosmeceuticals (cosmetics that have medicinal properties), the report said.
"With the launch of the Dubai Industrial Strategy, we are taking one more step towards the future," Sheikh Mohammed said.
"We have laid down a strong foundation that blends our strategic location and infrastructure with our ambition, confidence and experience. Today we have put in place the basic framework needed to compete globally in the industrial sector and develop national talents."