Peter Pan extravaganza coming to Dubai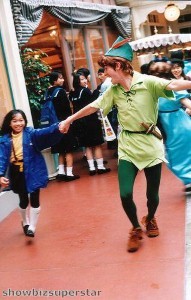 A new production of one of the most loved children's stories is coming to Dubai for an extended run in March.
Peter Pan: The Never Ending Story is being dubbed as a mix of theatre, illusion and circus and is sure to go down a storm at the Dubai World Trade Centre Arena.
Based on the classic novel by JM Barrie, which has already been adapted on numerous occasions for both films and the stage, it tells the story of a young boy who can fly and the adventures he has in Neverland with Wendy Darling and her brothers.
Running between March 5th and 13th, it is the first free-flying performance, which means there will be no wires or ropes used.
Luc Petit will be taking on directing duties and he has over ten years' experience of working with the Cirque Du Soleil, so people should expect an engaging visual performance full of flair and mystique.
As well as an original score, a host of well known tracks, including songs by Robbie Williams and Rod Stewart, will be used.
Dancers, stuntmen, acrobats, magicians and actors from ten countries will be taking part in the performance, which is sure to transport the action into the 21st century by giving the production a contemporary feel.
It is the latest step on a world tour for the show. A review of a performance in the UK by The Stage was glowing, labelling it a 'stunningly conceived chocolate box of a show' that brings a freshness to the age-old tale.
'Peter Pan flies above the stage without wires ... the backdrop is made up of beautiful digital projections from snowy London scenes to dramatic imaginings of Neverland and pyrotechnic elements are used well,' it stated.
All performances get underway at 19:00 local time and there are a number of pricing options for tickets.