Pete Tong performing in December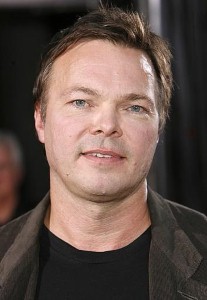 DJ Pete Tong will be performing in Dubai on New Year's Eve as part of the Sandance end-of-year celebrations.
This announcement is yet another example of the lively and diverse music scene available in the emirate, with well-known, international names performing throughout the year.
Mr Tong will be joining fellow DJ Paul Oakenfold at the Sandance event, alongside Swedish act/performer/DJ Axwell and UK singer Emeli Sande.
As a city, Dubai has always proven capable of catering to various musical styles and genres, hosting the likes of Dubai Jazz Festival and Music Week on an annual basis. Similarly, next year will see it host the Dubai International Music Awards to further cement its stature and position in the artistic world.
It is not just music either, as all manner of artistic pursuits are encouraged. Between March 15th and 25th next year, Dubai Culture and Arts Authority (DCAA) will be hosting its annual Sikka Art Fair, which focuses on local emirati talent.
Manager of visual arts at DCAA Khalil Abdulwahid said: 'Since its inception, Sikka has become the definitive platform for emerging artists, whether they are looking to excel in painting, sculpting or in music. With the previous edition of Sikka expanding its scope to become a truly community-focused event, we have been able to reach out to all spectrums of audiences and instill a genuine appreciation for the city's burgeoning arts scene.'
This celebration of all things creative includes the wider artist in residency program, which houses various individuals for a from January 7th to March 31st.
It also highlights Dubai's ability to celebrate special events on a mass scale. The New Year's festivities will come less than a month after National Day (December 2nd), which is commonly marked with fireworks and various other displays.
Tickets to Sandance will cost AED 450 (£75) in advance, AED 530 on the door and AED 600 for a VIP pass.