Passenger traffic at Dubai International exceeds 6.9 million in April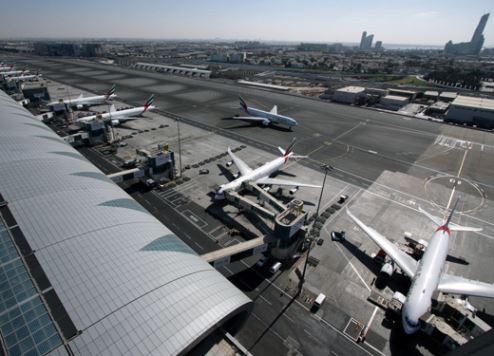 Dubai International (DXB), the world's number one international airport, welcomed more than 6.9 million passengers in April according to operator Dubai Airports.
Passenger numbers reached 6,978,268 in April, up 7.2 percent from the 6,510,653 guests who visited the airport in April 2015.
During the first four months of 2016, DXB welcomed 27,926,958 passengers, compared to 26,116,977 passengers during the same period last year, an increase of 6.9 percent.
In terms of percentage growth, Eastern Europe topped the list during April with routes to the region growing 12.6 percent, followed by Asia with 12.1 percent and the GCC with 10.3 percent.
The Indian subcontinent outperformed all regions in terms of growth in passenger numbers with 1,644,045 passengers, followed by Western Europe with 1,533,558, and the GCC with 1,252,282 passengers. 
"We are very pleased with the growth so far this year and with the summer travel peak round the corner the numbers are only going to increase," said Dubai Airports CEO Paul Griffiths.
"As is the case every summer peak, Dubai International is expected to welcome a record number of passengers. We are actively working with our partners devising a robust operational plan which will involve the deployment of additional staff. We will also be launching a public awareness campaign to encourage passengers to follow our travel tips and show up early to the airport to enjoy all that we have on offer before boarding their flights."
Dubai Airports has released a list of 'Smart Travel Tips' for passengers travelling through DXB this summer. They include:
 - Check which terminal you depart from before leaving;
 - Leave extra time for your journey to the airport;
 - Arrive early at the airport – up to three hours before your flight;
 - Check your baggage allowance with the airline in advance;
 - Beat the queues and check-in online;
 - Place any metal in your hand luggage before arriving at the X-ray machine;
 - Pack liquids, aerosols and gels (LAGs) in your check-in baggage if possible;
 - Get an eGate Card from the General Directorate of Residency and Foreigner Affairs (immigration) – available in the departure areas of all terminals.