Passenger spike at Dubai's new mega aviation hub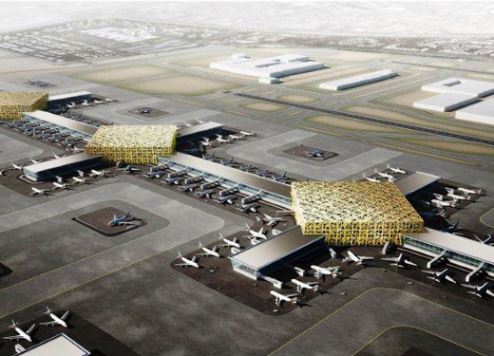 Passenger traffic at Al Maktoum International Airport - Dubai World Central (DWC) surged 79.8 percent in the first quarter of 2016, according to the latest quarterly traffic report released by operator Dubai Airports.
Dubai's second airport, which in the future will become the city's main aviation hub, welcomed 257,813 passengers during the first three months of the year, compared to 143,374 in the corresponding period in 2015.
The sharp increase in passenger traffic was driven by a spike in demand on routes served by major carriers including flydubai and Qatar Airways, while many airlines have increased their frequencies to DWC in 2016.
The airport is currently served by 16 passenger airlines operating more than 190 flights weekly to 25 international destinations.
When the airport expansion is fully completed in the mid-2020s, it will have the capacity to handle more than 220 million passengers, becoming the world's biggest aviation hub.
"We are very pleased with the growth at DWC and expect the trend to continue, said Dubai Airports CEO Paul Griffiths.
"The growth projection is based on two key factors. First is the planned move of flydubai's entire operation to DWC by end of 2017. Second is the sheer convenience of using the facility. It takes only minutes for passengers to get from kerb to gate and the arrivals process is similarly efficient. Customers who use DWC once, usually come back as a result."