Palm Jumeirah named one of the world's architectural wonders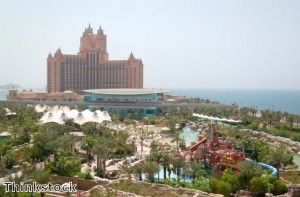 Dubai's Palm Jumeirah has been named one of the world's must-see architectural wonders.
The island has been highlighted by Expedia and architecture news website Arch Daily as being among the leading man-made structures people should visit.
A spokesperson for Nakheel, the development company behind Palm Jumeirah, stated: "Palm Jumeirah is living proof of Dubai's growth, energy and ambition, and this accolade is a great honour.
"Palm Jumeirah has long been recognised as a landmark engineering achievement that helped to put Dubai on the world map."
They added that as well as serving as a vibrant community and attraction for the emirate's natives, the man-made island is also helping to attract millions of tourists each year.
Palm Jumeirah is currently the largest artificial island in the world and is one of several island projects in Dubai. At present, it is the only one of these developments to be complete and inhabited.
The man-made island is just one of many attractions that draws visitors to Dubai from all over the world. Burj Khalifa is the tallest building on the globe, while Dubai Mall sees millions of tourists pass through its doors each year.
There is no shortage of sights to see in the emirate, and the authorities are continuing to add more. Numerous projects are underway - many of which are connected to the upcoming 2020 World Expo. They range from theme parks to retail developments such as the Mall of the World, which is expected to be the largest shopping hub on the planet once completed.