Over 7.9m visit Dubai so far this year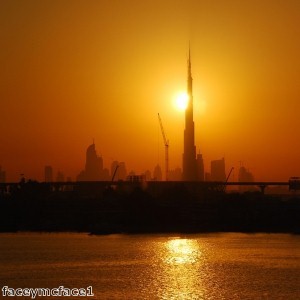 More than 7.9 million people visited Dubai between January and September this year.
According to figures from Dubai's Department of Tourism and Commerce Marketing (DTCM), this is a 9.8 per cent increase compared to the same period last year.
In 2012, Dubai set a record for itself when 10.16 million people flocked to the emirate and it is possible it could improve this figure by 2013's end. On average, it has received over 2.6 million people each quarter - if this trend continues, it will have over 10.5 million at the year's close.
DTCM announced these figures during the World Travel Market event in the UK, highlighting its presence as a popular international destination and travel hub.
It reported an increase in guest numbers across all hotel establishments, signifying very strong growth for the sector. Across the first three quarters, room occupancy rates averaged at 78.6 per cent, a year-on-year improvement of 3.1 per cent. Figures for hotel apartments were also up 7.3 per cent to 81 per cent between January and September.
The department states the average stay in any hotel was 3.9 days, an improvement of 2.5 per cent from last year's period. This is good news for investors looking to enter into the hospitality sector and new businesses such as Dubai Marina can present an effective way to capitalise on these positive trends.
DTCM director-general Helal Saeed Almarri said: 'These latest visitor figures show a steady and consistent increase across the key indicators that are critical in order to achieve our Tourism Vision for 2020. With guest numbers, room nights and length of stay all increasing, we have made positive early steps which demonstrate that while our aims are ambitious, they are achievable.'
As further encouragement, Mr Almarri stated hotel revenue has gone up by 17.1 per cent, which he believes shows there is a 'major opportunity for hotel developers' in Dubai.