Oscar de la Hoya plans to check out Dubai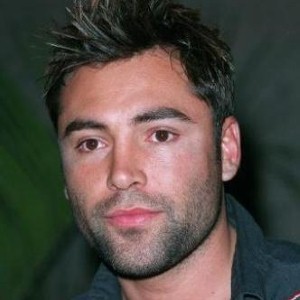 Boxing legend Oscar de la Hoya will head out to Dubai in the coming weeks to see if the city has what it takes to host a major fight.
The American will lead a team from Golden Boy Promotions during the mission to the Middle East and plans are in place to meet with UAE-based sports management company EMD Sports during the trip, Sport360° reports.
De la Hoya - who retired from the ring in 2009 - is looking for suitable venues for the proposed title battle between Amir Khan and Devon Alexander.
Briton Khan has already professed his desire to fight in the Gulf and recently told the National that Dubai could become a bigger boxing hotspot than Las Vegas over time.
His father also suggested that a deal to hold the bout in the sheikhdom in December was '90 per cent done'.
However, a final decision is unlikely to be made until De La Hoya and his team have given the emirate the once over.
Chairman of EMD Sports Eisa Aldah told Sport360°: 'We have all the experience of hosting events here. Perhaps not of hosting events of this size, but we can certainly help Golden Boy with our local knowledge.
'I spoke to [Khan's father] Shah today and he told me that once Oscar and the Golden Boy team have completed their visit, the fight will be announced 100 per cent.'
De la Hoya had an illustrious boxing career, which started with a gold medal in the 1992 Olympic Games when he was just 17.
The 40-year-old - who hails from California - is of Mexican descent, which was clear from his flamboyant, fast-paced boxing style. This, coupled with his charismatic charm, earned him the nickname 'Golden Boy' and he has competed in some of the biggest, most memorable fights of all time.
De la Hoya won ten world titles in six different weight classes, bettering the achievement of his idol Sugar Ray Leonard.