'Only in Dubai' tourism campaign to underpin 25m visitor goal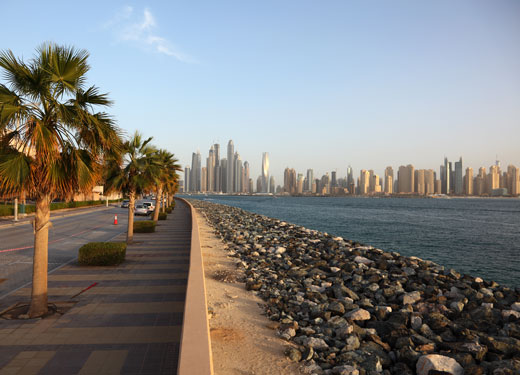 Dubai's tourism authority has revealed its new strategy designed to establish the emirate as the world's most-visited city by 2025.
Launched under the slogan, "Only in Dubai" the plan includes a number of broad initiatives that Dubai Tourism said will help deliver 25 million tourists to the city by the middle of the next decade.
"One of the key pillars of Dubai's Tourism Vision 2022-2025, the Only in Dubai [campaign] will deliver authentic and world-class end-to-end destination experiences across travel touchpoints that are tailored to relevant segments of tourists," Dubai Tourism said in a media statement.
A key pillar of the strategy is the launch of the emirate's Tourism's Happiness Index, which according to the tourism body, not only measures Dubai's ability to exceed service expectations, "but helps ensure that every visitor to Dubai becomes a passionate loyalist and a firm advocate of the city".
Commenting on the launch of the initiative, Issam Kazim, CEO of Dubai Corporation for Tourism and Commerce Marketing (DCTCM), said: "While our world-class propositions and experiences showcase the diversity of the destination offerings and provide segment-based preferences for tourists, we are working closely with our partners and stakeholders to curate, create and deliver personalised end-to-end experiences. This means that visitors will be able to enjoy memorable moments at every step of their journey, [which commences] from the time they start planning their trip to Dubai and even after they leave Dubai.
"By providing 'Only in Dubai' experiences, tourists are bound to leave the city in a happy frame of mind, carrying with them many memorable moments that will only make them want to come back or spread the word about Dubai's delightful offerings among families and friends."
Dubai Tourism said it will develop end-to-end Only in Dubai experiences in conjunction with a variety of private and public sector organisations and other stakeholders.