Olympic chairman backs Dubai Expo 2020 bid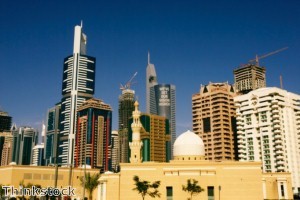 London Olympic chairman Sir John Armitage believes Dubai has a strong chance of winning the bid for Expo 2020.
Speaking to MEED, Sir John praised the numerous facilities and high quality infrastructure available in the city, WAM reports.
He said: 'I've seen Dubai change over the course of 30 years and I've every confidence that it will deliver a fantastic expo.'
Dubai will find out if it has won the bid on November 27th when the Bureau of International Exhibition (BIE) announces its decision - it is up against Sao Paulo in Brazil, Izmir in Turkey and Yekaterinburg in Russia.
Sir John's opinions add to a growing number of people who have pledged support or believe in the city's bid, including British prime minister David Cameron. He recently backed the emirate, praising its multinational culture and, similar to Sir John's statements, spoke highly of the progress and development made by Dubai in the last few decades.
Mr Cameron said: 'Dubai is a great business capital and its success rightly inspires people to see the potential of the region and to believe they can change their own countries for the better with vision, conviction and hard work.'
As part of its bid, the sheikdom hosted BIE officials and exhibited a symposium with its theme for the expo focusing on sustainability, mobility and opportunity.
If it wins, hosting the event in Dubai will make it the most international occasion in its history, with 70 per cent - which equates to around 25 million - of the visitors expected to come from other countries.
Sir John also offered plenty of advice on how Dubai can best host the occasion - he highlighted the city's budget of £9.3 billion, increased from original estimates of £2.7 billion. The extra funding will allow it to make more choices and decisions with regards to the occasion, while the Olympic chairman also touched upon the available timeframe, stating Dubai would benefit from a deadline in advance of the actual occasion, ensuring everything is ready ahead of schedule.
He said: 'The simple thing to bear in mind is that seven years goes by very, very quickly.'