Olly Murs lined up for Dubai Jazz Festival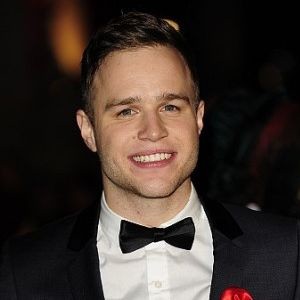 Olly Murs will perform live at the 2014 Emirates Airline Dubai Jazz Festival, organisers have confirmed.
The British singer is the first headline act to be announced for the event, which takes place at the emirate's Festival City between February 13th and 21st.
Chillout Productions will be looking to build on the huge success of the 2013 jazz extravaganza, which attracted more than 55,000 fans from across the Gulf region.
Some household names took to the stage in 2013 - including Deep Purple, The Script, 3 Doors Down and OneRepublic - and the company is hoping to top this bill in 2014.
Having featured on reality TV show the X Factor, Murs has gone on to become an extremely popular performer in the UK and his presence at the jazz festival is sure to go down well with Dubai's sizeable British expat community.
Anthony Younes from Chillout Productions believes it will be an event to remember.
'This 12th edition of the Emirates Airline Dubai Jazz Festival has been built on years of success, creating a one of a kind experience for fans and artists alike,' he commented.
'People will constantly expect a bigger and better edition. Every year, we need to come up with fresh and unique ideas to offer our ever-growing crowd.'
Although he did not win the X Factor, Murs has certainly been one of the most successful products of the show.
In the past three years, the 29-year-old has created three albums, which have included four number one singles.
His popularity inevitably grew when he was asked to become a support act on Robbie Williams' tour in 2013.
Murs is certainly not the only high-profile singer to perform in Dubai in recent years, as the emirate has built a strong reputation for being a live music hub.
Global acts like Justin Bieber have taken to the stage in the Gulf this year and promoters are confident of attracting even more star turns in 2014.