Oil deal reached between UAE and China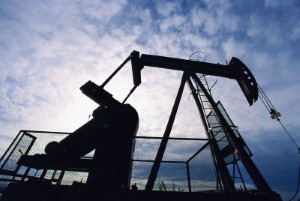 China's state-operated oil company has inked a production agreement with the capital of the UAE, further strengthening the ties between the Gulf and Asia, which is a heavy consumer of energy.
The deal has led to the formation of the Al Yasat Company for Petroleum Operations and this will be 60 per cent owned by Abu Dhabi National Oil Company and 40 per cent by China National Petroleum Company (CNPC).
An example of further strengthening of the 2012 strategic partnership between the two parties, the agreement was formalised by the UAE's president Khalifa bin Zayed Al Nahyan yesterday (April 29th).
Abu Dhabi also struck a similar accord with a South Korean consortium in 2012, ensuring it has a 40 per cent interest in the development of three oil fields in the region.
Following the latest deal, CNPC will take a share of oil produced in both offshore and onshore fields, though it is believed the exact scope of the arrangement is yet to be formalised.
China has been attempting to access upstream oil and gas resources for some time, fearing its economic growth may be hampered by its levels of energy consumption.
The agreement comes at a time when Abu Dhabi - home to proven oil reserves equivalent to 98 billion barrels - is deliberating over how to proceed after 75-year-old concessions with western oil groups expired earlier this year.
When these were in place, major firms such as ExxonMobil, Royal Dutch Shell and BP dominated upstream production in the region.
However, the groups bidding for extensions to these contracts have said they believe the emergence of competitors in Asia is not expected to have any impact.
The UAE plans to boost capacity from the current level of around 2.9 million barrels per day to 3.5 million within the next three years and hopes to secure production expertise from major producers through these concessions, particularly as many of the oilfields are ageing.