Off-plan sales driving Dubai's 2017 property boom: DLD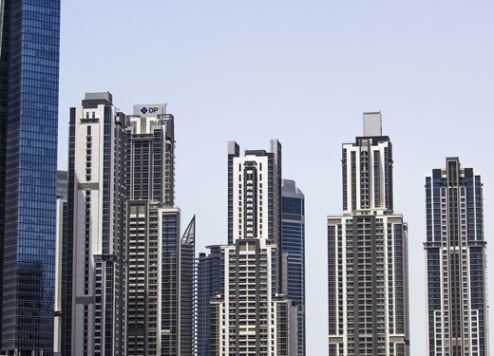 The total value of property transactions in Dubai reached AED204 billion in the first nine months of 2017, placing the emirate's real estate sector on track to surpass the AED259 billion reported in full-year 2016, according to new data released by Dubai Land Department (DLD).
Growth in demand for off-plan properties is driving the strong growth seen to date in 2017, according to the DLD. In total, 52,170 transactions were reported during the surveyed period, with more than AED72 billion of the total valuation figure of AED204 billion being recorded in the third quarter.
Land sales accounted for AED143.4 billion-worth of business from 11,169 transactions in the first nine months of 2017. Residential units accounted for AED48.7 billion through 36,000 transactions.
Business Bay and Dubai Marina were the top precincts for investors with 2,754 and 2,596 transactions respectively. Al Barsha South ranked third 2,418 transactions. The First Group is one of the most prominent developers in these up and coming precincts, with two projects underway in Business Bay, one in Dubai Marina and another (Wyndham Dubai Marina) already operational.
In terms of value, Downtown Dubai reported 1,650 transactions valued at AED6.2 billion; Business Bay ranked second with AED5.6 billion-worth of transactions; while Dubai Marina rounded out the top three with AED5.4 billion.
There was also a marked rise in end-user property purchases – 11,699 transactions were financed through mortgages, for a total worth of AED102 billion.
Palm Jumeirah was the top residential market in terms of mortgage sales, with 578 transactions generating AED11.4 billion, followed by Business Bay with 596 transactions worth AED4.6 billion. Dubai Marina rounded out the top three with 777 transactions valued at more than AED3 billion.
Sultan Butti bin Mejren, director-general of DLD, said: "The data shows increasing demand across all property categories, including land plots for various forms of real estate development, as well as buildings and residential units. We expect the market to remain on this upward trajectory of sustained growth. The momentum of the market is being driven and sustained by several factors but particularly the upcoming Expo 2020."