Number of Chinese tourists heading to Dubai 'to double in next decade'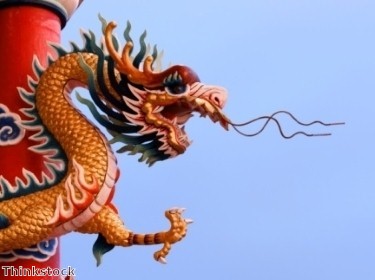 Dubai is set to become even more popular among tourists from China, with the number travelling from the East Asian country expected to double during the next ten years.
Increasing wages and better flight connections will drive tourism to Dubai in the world's most populous country, according to a new report from Oxford Economics and InterContinental Hotels Group (IHG).
The study predicts that visitor numbers from China will surge by 98 per cent by 2030, rising to 545,000. These tourists are also expected to spend $781 million (£518.6 million) in 2015, up from $488 million in 2013.
Pascal Gauvin, the chief operating officer for India, Middle East and Africa at IHG, said: "They will definitely be a key customer for Dubai because of the growing numbers and average spend."
Matthew Green, the head of research and consultancy for the UAE at CBRE Middle East, added that China will emerge as a significant market for Dubai due to the country's growing middle class with more disposable income.
In 2014, around 344,330 Chinese tourists checked into the emirate's hotels and hotel apartments, marking an increase of around 25 per cent compared to 2013, according to figures from the Department of Tourism and Commerce Marketing (DTCM).
Last year, China was the emirate seventh largest market in terms of tourism, with the top three including Saudi Arabia, India and the UK.
In February, Dubai helped many Chinese tourists ring in the Year of the Goat in style, with many areas decorated with symbols and phrases from the East Asian language that are supposed to pass on ancient wisdom.
Music groups also entertained visitors with lion dances and traditional songs that are often performed in China to celebrate the new year.
Eyad Al-Kourdi, business head at credit card provider MasterCard for the UAE, said: "Chinese tourists are one of the most important pillars of tourism in this part of the world. We welcome them with open hearts and we hope they will enjoy their shopping."