Now is a good time to buy property in Dubai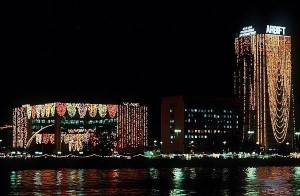 Real estate experts believe now is the perfect time for investors to add more Dubai-based properties to their portfolios.
Yash Shah, sales manager at SPF Realty, said prices have risen across the city of late, particularly in more exclusive parts of the emirate.
He told Emirates 24/7: "Prime areas such as Downtown, Palm Jumeirah, Dubai Marina, all of them have seen a sharp property value growth in recent times which is in direct correlation with the solid demand in Dubai."
There is a general feeling that property values will continue to increase throughout 2013 and beyond, so the faster investors move, the more likely they are to enhance their profits.
Mr Shah's comments came shortly after Reidin revealed that the Burj Khalifa is proving to be a hotspot for apartment buyers.
The building - which is the tallest on the planet - has a plethora of luxurious residential plots and these are now selling at a premium.
Reidin suggested the average sale price is AED 3,362 (£593) per square foot, compared with AED 2,550 per square foot last year. 
Most transactions were completed using cash, although the demand for mortgages from people who want to purchase an apartment in the Burj Khalifa has more than doubled so far in 2013.
This is not the only study that has underlined the UAE's immense popularity among investors in recent weeks.
A report published by Knight Frank earlier this month highlighted how well Dubai's real estate sector has recovered since the global economic downturn in 2008-09.
Property prices in Dubai rose by 21.1 per cent in the first quarter of 2013 when compared with the corresponding period in 2012 and only China and Hong Kong could better this performance.
Before this, Global Investment House's GCC Real Estate Quarterly report confirmed that Dubai landlords have been making huge profits and the massive demand for accommodation in prime areas allowed them to raise their rents by ten per cent in the first three months of the year.
The First Group can help you find luxurious properties for sale in Dubai