No new hotels to be built for Expo 2020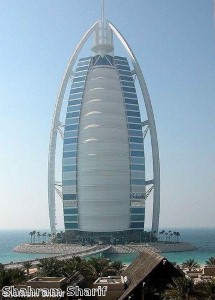 Dubai will not build any additional hotels specifically for Expo 2020.
Speaking to Gulf Business, the director-general of the emirate's Department of Tourism and Commerce Marketing (DTCM) denied reports that over 100 new premises will be constructed for the six-month event. Instead, Helal Saeed Al Marri stated Dubai would solely focus on its Tourism Vision 2020 when deciding how much extra capacity will be needed.
According to statistics released by DTCM, the number of hotel rooms and apartments grew by five per cent in 2013, when compared to the previous year. The figure has now reached 84,534 in 611 establishments, compared to 80,414 rooms in 599 premises in 2012.
In terms of future development, the organisation estimates that an additional 141 establishments will be constructed over the next two years. This will include 99 new hotels, bringing the total number of premises to 751, offering just under 114,000 rooms.
To accommodate the DTCM's target of attracting 20 million tourists by 2020, it has estimated there will a total requirement of between 140,000 to 160,000 rooms. Mr Al Marri claimed for this reason, any fears about oversupply in the market will prove unwarranted.
Dubai's tourism industry is growing strong, with over 11 million holidaymakers staying in the emirate last year. This is a rise of 10.6 per cent compared to the year before. DTCM expects this figures to grow considerably over the next few years.
Meanwhile, Mr Al Marri stated that the focus of his organisation was to create more affordable hotels within the emirate, so that it can cater for a wider variety of tourists. To do this, the government announced in September that it would bring forward the construction timelines of three and four star accommodation, while granting a concession on the standard ten per cent municipality fee to eligible developments.
Mr Al Marri stated: 'We are encouraging a lot more three and four star hotels and have put big incentives in place for them. We really feel that as those come online, the market will balance a lot more.'