New Year, new exciting events on Dubai's calendar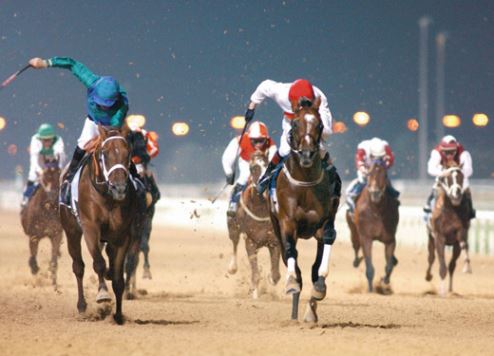 As Dubai rings in the New Year it will look forward to one of its busiest events seasons yet.
From shopping festivals and horse racing to sports and leisure events, there's something for everyone this January.
Dubai's busy 2016 events schedule gets off to a flying start on New Year's Day when race five of the Meydan Race Nights 2015-2016 season is staged at Meydan Racecourse.
The race nights, which run until March 11, are considered a stepping stone into premiere league races such as the Dubai World Cup Carnival and ultimately, the Dubai World Cup. It also gives local and regional talent a chance to showcase its potential.
If you miss the New Year's Day race, the next in the series – race six – takes place on January 16.
January 1 also marks the start of the 32-day Dubai Shopping Festival, an event which this year celebrates its 21st anniversary.
The longest running festival of its kind and the largest shopping and entertainment extravaganza in the Middle East, DSF offers shoppers unbeatable deals and discounts across the emirate, complemented by celebrity performances, entertainment, competitions and activities.
One of the event's hallmarks is its fireworks, which take place at two locations across Dubai.
This year Dubai Mall's famous skating rink will be transformed into a runway as part of the Fashion On Ice event, while new DSF features for 2016 include a Market Outside The Box where one-of-a-kind gifts can be purchased.
Back to sport and the Hankook 24-hour Dubai 2016 race will take place at Dubai Autodrome on January 14.
This 24-hour endurance race will feature 'tin top' touring cars, GTs and 24-hour specials known as silhouette cars.
The following weekend thousands of runners will hit the roads for the Standard Chartered Dubai Marathon 2016, one of the most popular annual events on the Dubai calendar.
To bring January to a colourful and uplifting close, the Dubai International Kite Fest 2016 will be staged from January 28 to 30 at Jumeirah Beach behind Sunset Mall.
Here, spectators can witness a magnificent showcase of kites of all colours, shapes and sizes, flown by kite flyers from around the world. It's a visual treat that encapsulates the outdoor spirit of Dubai.