New world's tallest hotel to open in Dubai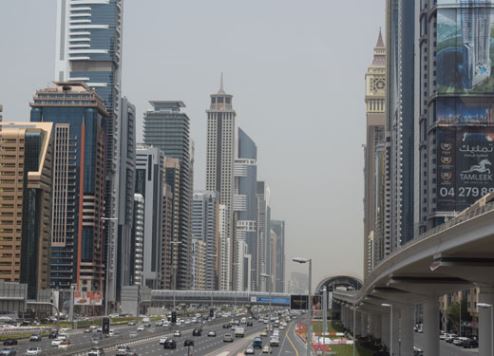 A new hotel scheduled to open in Dubai in March is set to eclipse the city's JW Marriott Marquis as the world's tallest hotel.
Gevora, which is located in Dubai's Trade Centre precinct, will tower 365 metres above Sheikh Zayed Road. The 528-key property will span 75 floors.
In addition to a health club and luxury spa located on the 71st floor, the hotel will feature four dining options comprising an all-day dining restaurant, café, Mediterranean restaurant and pool bar.
The 355-metre tall JW Marriott Marquis, which is located adjacent to the Dubai Canal, has held the record as the world's tallest hotel since its launch in 2012.
Dubai is already home to the world's three tallest dedicated hotels, with the Burj Al Arab (321 metres, 60 floors) and Rose Rayhaan by Rotana (333 metres, 72 floors) joining the JW Marriott Marquis in the list.
Dubai also holds the record for the world's tallest building, with the iconic Burj Khalifa towering an incredible 828 metres above Downtown Dubai.
The developer of the Burj is currently building the US$1 billion Dubai Creek Tower, which will surpass the Burj Khalifa as the world's tallest building when it is completed in 2020.
While the building's final height is yet to be confirmed, it is expected to stand around 850 metres making it the centrepiece of the Dubai Creek redevelopment.
The stunning building is the work of renowned Spanish-Swiss architect Santiago Calatrava Valls, who made his name designing iconic structures including the City of Arts and Sciences complex in Valencia, Spain.
However, the building is not expected to hold the global record for long; the new Kingdom Tower in Jeddah, Saudi Arabia, has been designed to reach a height of 1,001 metres. The building is scheduled to open in late-2020, just months after Dubai Creek Tower.