New waterfront laser attraction for Dubai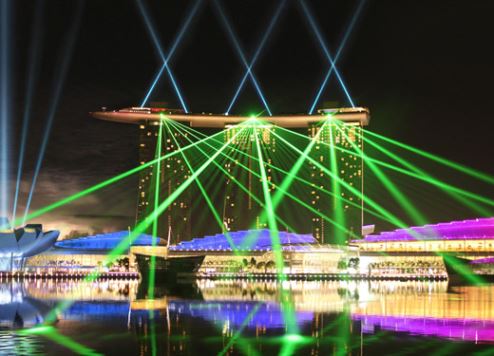 Dubai is adding yet another world-class entertainment feature to its rapidly-expanding portfolio of attractions.
Laservision Mega Media has commenced work developing a unique laser spectacle on the waterfront at Dubai Festival City Mall, which will be fully operational by the third quarter of 2016.
It follows a deal signed for the attraction between Laservision Mega Media and Al-Futtaim Group Real Estate (AFGRE), which operates the mall.
"We are bringing to Dubai a first-to-market, must-see, world-class waterfront experience that will excite and engage our visitors," said Chris O'Donnell, group director, Al-Futtaim Group Real Estate.
Laservision has delivered globally renowned spectaculars such as Hong Kong's 'A Symphony of Lights'— named the 'World's Largest Permanent Light and Sound Show' by Guinness World Records – and Southeast Asia's largest light and water show, 'Wonder Full' at Marina Bay in Singapore, an amazing convergence of light, music and sound.
"Our current expansion firmly positions Dubai Festival City Mall amongst the emirate's top shopping and leisure destinations with an additional 27,000-square-metres in retail space to accommodate key new anchors, more diverse retail brands and more than 75 F&B outlets," said O'Donnell.
"Once our expansion programme is complete we will have created a shopping, dining and entertainment Creek-side destination like no other. It will be a place where modern Dubai living embraces the rich heritage of Dubai's proud past fusing memories of yesteryear with aspirations for an even brighter future."
Dubai's megamedia spectacular is not the only new entertainment feature to open in Dubai in 2016.
Over the next 12 months, the long list of attractions opening their doors include three new theme parks, Dubai Safari Park and Dubai Garden Glow at Zabeel Park.
It's all part of Dubai Tourism's strategy to attract more families and repeat business to the emirate, as well as increasing visitor length of stay and spend per capita.