New UAE visa rules could boost tourism in Dubai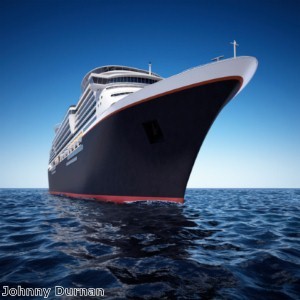 A new rule that allows cruise passengers to apply for multiple-entry visas is expected to boost the UAE's tourism sector during the coming months, with industry commentators predicting Dubai to benefit greatly.
The regulation, which came into effect as of August 1st, means that those travelling to the emirates by ship will be able to get a mutliple-entry visa for all the UAE ports that they will be visiting as part of the cruise's itinerary. The new documentation will cost AED200 (£33).
This means that tourists will be able to visit the UAE through any of the country's airports, board a cruise ship travelling out of the emirates, then enter through of its ports using just one visa.
Dubai attracts around 300,000 cruise tourists, according to the latest official figures, and these numbers are expected to grow significantly now visitors are able to visit multiple ports using a single visa. Industry commentators believe visitors will experience less hassle and reduced costs, which could see them returning in the future.
Traditionally, the cruise season in the UAE runs between November and April, meaning the country's tourism industry will soon feel the benefit of the new laws.
Ashok Kumar, the founder and managing director of Cruise Master in Dubai, which is a representative of 20 cruise companies, told The National: "Though the procedure to get such a visa remains the same, it is now simplified as passengers can get it in one step, and for travellers from the subcontinent it will be cheaper."
According to Dubai Department of Tourism and Commerce Marketing (DTCM), the cost of travel will be reduced for those visiting from China, Russia, the Commonwealth of Independent States, South Africa and Brazil - allowing tourists to take advantage of Dubai's world-class retail offerings.
The Mina Rashid cruise terminal in Dubai is currently being expanded and soon will be able to handle seven cruise ships compared to the five it could previously house. The extension means the port will be able to allow 14,000 tourists to enter the emirate, which will help the DTCM achieve its target of attracting 20 million visitors a year by 2020.