New tourism dirham comes into force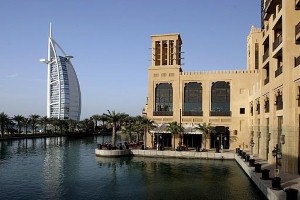 Dubai's new tourism dirham comes into force today (March 31st).
The levy, said to be between AED 7 (£1.15) and AED 20, per room, per night, will be charged to all guests staying in hotels, guest houses and holiday homes. Establishments will collect the fee and send it on the the government's Department of Tourism and Commerce Marketing (DTCM).
Revenue generated from the new initiative will be channelled to fund the development of the emirate's tourism and trade sectors. The charges will be priced depending on the hotel's rating, with five-star establishments costing the most.
In addition, the municipality has announced the creation of a new organisation, the Dubai Corporation for Tourism and Commerce Marketing. This entity will be charged with ensuring the emirate remains competitive on the world stage.
The news has been cautiously welcomed by the industry, with many believing the creation of the new government body will help generate a boost to Dubai's tourism market. Other organisations are pleased the authority will be dedicated to promote the emirate as a brand and state it will be key to achieving the government's target of welcoming 20 million visitors by 2020.
Hoteliers themselves do not believe they will be adversely affected by the introduction of the new fee. Wael El Behi, general manager at the Hawthorn Suites, commented: 'The charges are nominal and acceptable; our role is to support the destination and recognise the effort and investment done so far to make Dubai a leading destination on the world tourism map."
According to the DCTM, the fee should be represented as a single line item on the customer's bill, so it is clear where it has been added. The municipality and service charges will not apply to this levy.
In addition, the organisation has announced it will fine any hotel or guest house which provides inaccurate information or incomplete documents relating to the tourism dirham. This would be set at around AED 15,000.