New Toko restaurant to wow food lovers in Dubai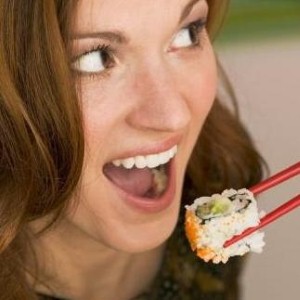 Food lovers purchasing houses in Dubai are in for a treat over the coming months, as the renowned Toko restaurant is set to open its doors in the emirate in December.
The award-winning Japanese contemporary restaurant chain will be coming to the AUE later this year having built itself a formidable reputation for giving diners the best authentic Japanese dining experience anywhere outside the Asian nation.
Toko Sydney was opened six years ago and over the following years has built a long list of celebrity fans, including Hollywood stars Hugh Jackman, Russell Crowe, Jennifer Hawkins and Baz Luhrmann, as well as Vin Diesel, Leonardo Di Caprio, Selma Hayek and Nicole Kidman, among others.
Set to be situated on Mohammed Bin Rashid Boulevard, the new establishment will feature a stylish dining room and terrace, and aims to set a new standard in the Dubai world of fine cuisine.
With dishes drawing on the rich heritage and culinary traditions of Japan, Toko will offer a dining experience like no other in the emirate once its doors open.
Based on the Japanese tradition of Izakaya, where guests are able to enjoy a drink with their meal, typically sake, with diners able to order multiple drinks and dishes throughout the duration of the meal.
Featuring a traditional sushi bar and a dedicated robata grill, Toko will aim to provide the most authentic dining experience for guests, with the restaurant chain priding itself on using only the finest produce and quality ingredients to deliver breathtaking dishes.
With two establishments currently opened in Sydney, Toko has successfully captured a discerning and loyal clientele and this is something the brand is also hoping to achieve in Dubai over the coming months.
It has become an institution in the Sydney dining scene and with the UAE now opening up to the chain, both locals and visitors alike to the emirate are soon to be treated to the tastes and aromas of a night at Toko