New theme parks to kickstart Dubai's pre-2020 tourism boom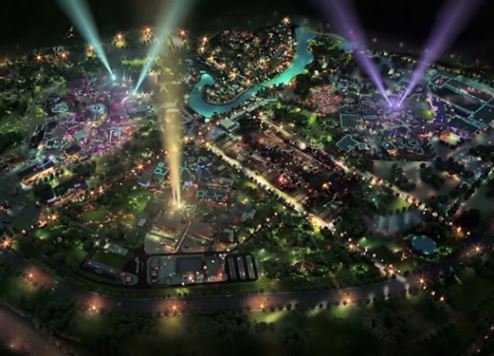 Dubai's new theme part offering will kickstart a tourism boom to the emirate as it prepares to host the World Expo in 2020.
That's the message from a top executive at Dubai Parks & Resorts, which is gearing up to open the doors to a mega theme park complex later this year comprising Legoland Dubai, Motiongate Dubai and Bollywood Parks.
The US$2.9 billion attraction, along with IMG Worlds of Adventure due to open in Q1, 2016 and 20th Century Fox World, Dubai, which is scheduled for completion in 2018, will spark a tourism influx that will help Dubai's Department of Tourism and Commerce Marketing achieve its goal of attracting 20 million visitors by 2020, according to Matthew Priddy, the chief technical officer for the Dubai Parks & Resorts development.
"This I think is kicking off that whole 2020 frame of mind here in Dubai, said Priddy, speaking to Attractions Management.
"For our first year we're predicting 5.5 million visitors [at the three Dubai Parks & Resorts theme parks]. As Dubai's place on the map grows, by the time we get to 2020 we think we'll be exceeding those numbers."
He said it was important for Gulf countries like the UAE to diversify their economies, adding: "Dubai is more widely known for its real estate, to some extent its oil, and now it's going to be known as a tourist entertainment destination. We think it's very sustainable."
Priddy, who has worked in the theme park industry for more than 35 years, said there were several factors considered when choosing Dubai for the mega three-park attraction.
"The infrastructure was one of them," he said. "We have the hotels, we've got great airline services and the ability for us to absorb that many guests is essentially already there. In addition, there really aren't any multi-day mega resorts like this in the region.
"The closest would be EuroDisney, but in terms of the Orlando-like effect there's nothing like it within a six- to ten-hour radius by air. That makes the destination."