New pop-up exhibition showcases Dubai's Museum of the Future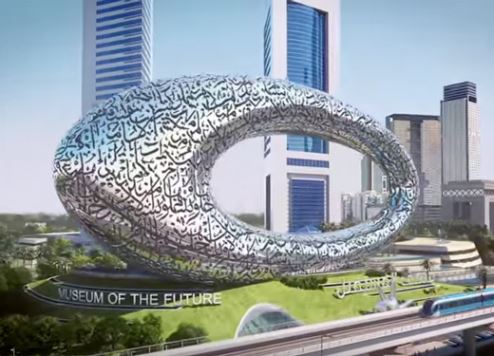 A new pop-up exhibition giving visitors a taste of what Dubai's upcoming Museum of the Future will offer has opened at Madinat Jumeirah.
It showcases a range of cutting-edge technologies designed to enhance human mental, emotional and physical capabilities through a range of interactive experiences.
For example, visitors can upload their dreams for others to experience, or enjoy activities designed to perk up their mood when they are feeling down. 
The exhibition was created to coincide with the World Government Summit, which took place from February 8 to 10 and boasted an impressive line up of world leaders, including His Highness Sheikh Mohammed Bin Rashid Al Maktoum, UAE Vice President and Prime Minister and Ruler of Dubai, and Barack Obama, President of the United States of America.
Museum of the Future Foundation chief operating officer Dr Noah Raford said the exhibit was also designed to inspire the world leaders to think about collaborative strategies.
"It is an extremely interesting way to get senior leadership to think about the emerging future, get people who are actually building that future to come together, and to try to peruse real solutions today that might help us toward the future we might want to have," he said.
Ground for the Museum of the Future's permanent site is expected to be broken soon with a view to opening the venue on December 2, 2018, which will mark UAE National Day.
The iconic museum, which is being built at a cost of AED500 million, will be located adjacent to Jumeirah Emirates Towers, close to Dubai International Financial Centre (DIFC).
Sheikh Mohammed has said the circular-shaped museum will house some of the world's newest inventions.