New mall to be built at Dubai Sports City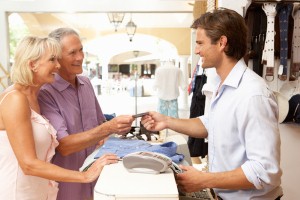 Earlier this week, the Business Monitor International made predictions about Dubai's retail sector, suggesting it would be worth AED150 billion (£24.7 billion) by the end of 2014. Now, developers for Dubai Sports City have revealed plans to build a new mall at the site.
According to Vijay Sajjanhar, head of finance at Dubai Sports City, plans for the mall are definitely high on the agenda. He said: "The mall is around the same size as the Mall of the Emirates [in Dubai], around 1.4 million sq ft of leasable space.
"The mall has been configured in a way so people come to the events via the building."
Dubai's retail sector has been hotting up recently as the tourism industry continues to flourish. Earlier this year, the emirate was named the world's best shopping by TripAdvisor and was ranked as the globe's second most important retail destination by CBRE.
Last month, Dubai Holding revealed it would be building the Mall of the World - the world's largest mall, occupying eight million square feet of land. Industry commentators hailed the announcement, with some suggesting its construction would push the emirate, as well as the UAE, ahead of the gulf region in terms of retail.
The designs for the new mall - which will be around the same size of the Mall of the Emirates - at the $4 billion (£2.4 billion) Dubai Sports City development have now been finalised. It will contain 1.4 million sq feet of leasable land and will contain an interactive family entertainment centre, cinema and two food courts.
It will also house 300 fashion and convenience stores and will be able to accommodate 7,000 cars, meaning nobody visiting the mall should struggle to find a parking space.
Mr Sajjanhar recently told Construction Week Online that the Dubai Sports City will undergo a major retail expansion soon, with more shopping locations to be added at a later date.