New initiative to boost Dubai's hospitality sector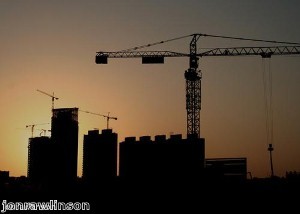 A series of measures have been announced as Dubai seeks to further develop its burgeoning hospitality sector.
The initiatives have been brought in after consultation with Dubai's private sector developers and it is hoped they will help achieve the Tourism Vision for 2020, which will see the emirate try to attract 20 million annual visitors by 2020.
As well as seeking to encourage more investors and hotel development, the consultation also tried to highlight any barriers to entry that currently exist in the region and methods that can be used to stimulate the sector.
Among the measures being introduced are the creation of a streamlined system to reduce red tape for businesses and ensure approval timeframes are stuck to, while government land is also going to be allocated for the development of three and four star hotels.
On top of this, there will be an additional year of exemption on the ten per cent Dubai Municipality fee for three and four star hotels operating before June 2017. This is based on Dubai's Department of Tourism and Commerce Marketing (DTCM) Hotel Incentive initiative from September 2013 and demonstrates how now is the perfect time to invest in Dubai hotels.
His Excellency Helal Saeed Almarri, director general of DTCM, said the initiatives are an example of the 'vision and ... unwavering commitment to identifying and addressing any and all challenges to growth, to ensure Dubai's continued success and prosperity'.
'Collaboration and consultation between the public and private sector is essential if we are to ensure delivery of the infrastructure, accommodation, events and attractions needed to meet not only the current growth of the tourism sector but the ambitious plan we have for future growth,' Mr Almarri added.
His Excellency Hussain Lootah of Dubai Municipality stated the government, hotel investors and Dubai Municipality itself will work together to deliver the long-term strategy. He remarked the latest wave of measures will help the emirate become the region's leading tourism and business destination.