New Expo 2020 logo unveiled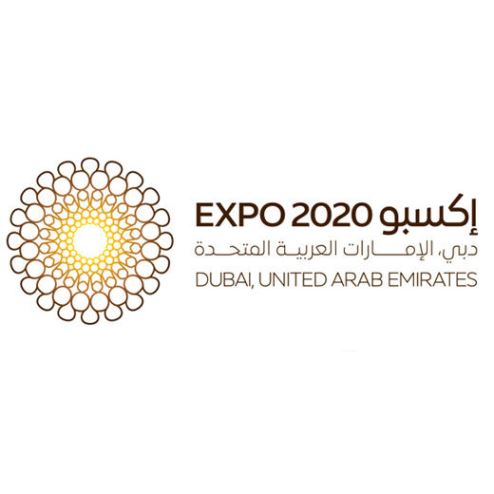 The new World Expo 2020 logo for Dubai has been unveiled to the public by His Highness Sheikh Mohammed Bin Rashid Al Maktoum, Vice-President and Prime Minister of the UAE and Ruler of Dubai.
The image of the new logo, which is inspired by an ancient golden artefact found at a UAE archaeological site, was projected onto the world's tallest building, Dubai's iconic Burj Khalifa, on Sunday 27 March, to the applause and cheers of thousands of people.
A competition to create the official logo for Expo 2020 Dubai was launched last year and more than 19,000 people submitted entries.
"Thank you to our finalists and to everyone who submitted their aspirations and ideas for what Expo 2020 Dubai would represent," said Reem Ebrahim Al Hashimy, UAE Minister of State for International Cooperation and Director General of Dubai Expo 2020 Bureau, who spoke at the logo launch.
"What this shows is that this event has the wholehearted support and belief of the people of the United Arab Emirates. It makes us even more aware of how important it is to produce an utterly exceptional Expo."
The competition was part of a campaign aimed at building awareness of Expo 2020 Dubai, which also included an interactive art showcase in the UAE with 21 sculptures designed by international artists.
The logo was inspired by a tiny gold artefact found at the archaeological site of Saroug Al Hadeed.
Sheikh Mohammed explained: "We have chosen an authentic Emirati logo for Dubai Expo 2020. The design of the logo is inspired by a civilisation that existed 4,000 years ago in an area extending from Baynounah in Abu Dhabi to Saroug Al Hadeed in Dubai and from Maliha Valley in Sharjah to the mountains of Ras Al Khaimah and Fujairah. This land connected ancient civilisations and will continue to be a hub that connects the world.
"The Expo 2020 logo represents our message to the world that our civilisation has deep roots. We were and will always be a pot that gathers civilisations and a centre for innovation. Over 4,000 years ago, the people who lived in this land had a deep creative spirit and today the people of this country are building the nation's future for centuries to come.
"Dubai is the city of gold, but the minds and hands of our citizens are more precious than gold."