New Etihad Airways app reimagines flying experience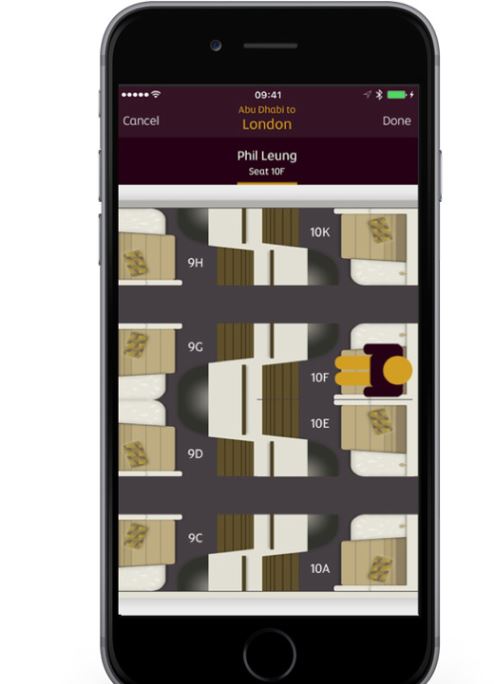 Etihad Airways has launched a new mobile application for the iPhone, which is designed to enhance the customer flying experience.
The airline has partnered with MTT, a Travelport company and leading provider of digital solutions to the airline industry, to develop an app that enables guests to organise and manage their journey with greater ease.
Etihad Airways guests who book through the app before May 30 will be given a 10 percent discount on flights, while members of the airline's loyalty programme, Etihad Guest, will receive 250 bonus miles.
The Etihad Airways mobile app is simple to use, providing comprehensive trip management capabilities by leveraging the latest innovations in mobile technology. Guests can pay for their tickets by scanning their credit card and can also check-in for their flight using their mobile phone to simply scan their passport page. Boarding passes can be viewed from the app or downloaded directly to iOS Wallet.
"We are confident that our guests will be delighted with the speed of the app, its ease of use and its considerable functionality," said Etihad Airways chief commercial officer Peter Baumgartner.
Robert Webb, Etihad Aviation Group's chief information and technology officer, said the new app was part of the airline's strategy to provide customers with more "personalised and tailored digital services and products".
"This is just the beginning as we continue adding new features, which will further empower our guests with greater control and flexibility over the entire booking and travel experience including how they choose to interact with our airline," he said.
The new Etihad Airways iPhone app is available now to download via the App Store.