New Dubai Safari Park to feature air-conditioned rocks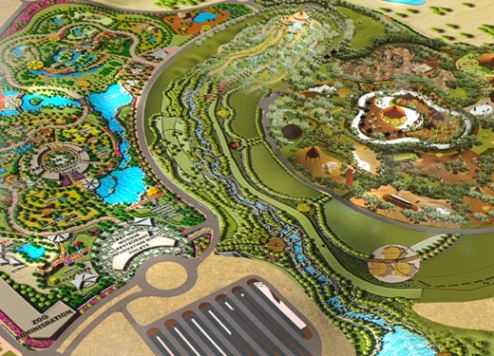 Dubai Safari Park, which is currently under construction, will feature air-conditioned rocks, specially-cooled pools and misting machines to ensure its animal inhabitants keep cool.
So says the park's CEO, Tim Husband, who in an interview with Dubai newspaper, 7Days, revealed all animal enclosures would be safe and hospitable.
The $272 million Dubai Safari Park will open to the public later on this year.
The 199-hectare facility, which has been built on top of a landfill site in Al Warqa'a, will be home to more than 5,000 animals brought in from zoos around the world, and from the existing Dubai Zoo in Jumeirah.
"Dubai Safari is a better place for them because a lot of these animals are coming from third world countries where the conditions aren't that great," Husband told the newspaper.
"Even though it's a hot desert we're making sure that all their enclosures, exhibits and holding facilities are kept at a good safe temperature so these animals won't suffer at all.
"All the cats – lions, cheetahs and tigers – have air-conditioned areas, even the hyenas have got it in some areas."
The air-conditioning facilities will be powered by solar panels placed on canopies over the zoo's car park.
Some of the animals arrived in Dubai in March and are being cared for by professionals that have been recruited by Dubai Municipality.
They included inhabitants from Seoul Grand Park in Korea.
The attraction will eventually be home to more than 350 species of rare and endangered animals, hailing from all four corners of the globe.
"This whole project once completed will indeed put Dubai on the map for those who will expect only the best from a zoo or safari park. The knowledge and ethical care for the animals will soon have Dubai Safari recognized as a world leader," a Dubai Municipality statement said.