New Dubai mega-development to showcase Islamic history and culture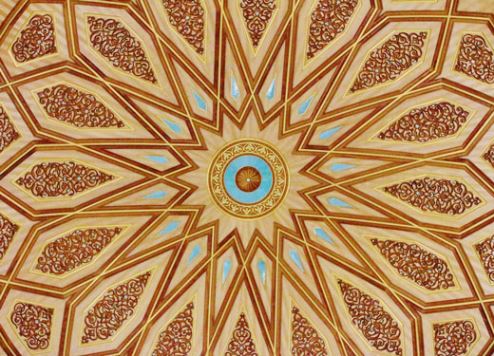 Plans for a new AED7 billion (US$1.91 billion) 'walled city' to be built in Dubai have been unveiled, which will showcase Islamic architecture, culture and design throughout the ages.
Spanning an area of more than 20 million square feet, Knooz Al Sharq City will comprise a residential district, museums showcasing Mamluk, Umayyad and other Islamic artefacts, outdoor markets selling traditional crafts and gifts, restaurants, recreational facilities and events venues including outdoor performance spaces.
The centrepiece of the development will be a large mosque. Two other mosques will also be built within the 'city' walls, which will feature seven Roman-era style gates.
Four gates are named after the late Sheikh Zayed, Sheikh Khalifa bin Zayed, Sheikh Mohammed bin Rashid and Sheikh Mohammed bin Zayed. The other gates are named after prominent Islamic cultures, such as the Mamluk and Umayyad Gates.
There will also be traditional shops and hotels, called caravansaries.
No vehicles will be allowed inside the development. Residents and visitors will be transported by carts pulled by donkeys and horses, according to the developer, Loulouat Al Sharq for Investment and Real Estate Development.
"Knooz Al Sharq City will comprise traditional houses inspired by Islamic civilisation and rich Arab heritage, retail shops, museums showcasing Mamluk, Umayyad and other Islamic artefacts, as well as restaurants, traditional bathrooms, recreational facilities and venues for social events and performances. It will also be home to a market for crafts and gifts, sports clubs, social and cultural forums, scenic parks, and a special area designated for public auctions where antiques, art masterpieces, artefacts and paintings will be auctioned," said Mohammed Hesham Khair Al Zeen, partner and director of Louloulat Al Sharq company.
"When completed, the city will become a world-class cultural, artistic and tourist monument that is expected to draw a large number of tourists and visitors, especially foreigners," he added.