New apps drives boost in users of Dubai's smart vehicle rental service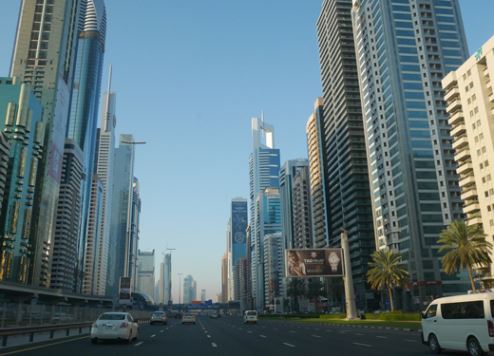 Dubai's smart vehicle rental service has been used for more than 60,000 journeys since the launch of the two apps facilitating the service, the city's Roads and Transport Authority (RTA) has revealed.
The government agency launched the 'eKar' and "Udrive' apps in January following a brainstorming session that examined the experiences of the city's smart vehicle rental service users.
"Since its launch in January this year, the smart car rental service has achieved high demand rates where it has so far executed 60,277 journeys," said the RTA's director of transportation systems, Adel Shakri, in a recent press release.
"This is tantamount to 49,139 rental hours within seven months only after the launch of the 'eKar' and 'Udrive" apps'."
The RTA's mandate is to provide advanced transportation services in Dubai.
To ensure it achieves its objectives, the agency is conducting seminars and distributing questionnaires to assess the extent to which its initiatives meet the needs of users.
"It is particularly relevant to the smart car rental service, which forms part of the Smart City initiative of Dubai Government," he said.
"We are striving to ensure the service is compatible with the requirements of Smart City, which aims to bring happiness to Dubai residents."
The brainstorming workshop involved smart rental service users of various nationalities who were asked to test out the new apps and rate the user experience.
The RTA asked for feedback on the new technology and for ideas as to how it could be improved.
The smart vehicle rental service requires no human intervention in terms of picking up or dropping off the car.
It is available in 45 locations across Dubai, five of which are based at Al Rashidiya, Union, BurJuman, Business Bay and Ibn Battuta metro stations.
"The smart car rental service has multiple benefits, including free fuel at Eppco and Enoc stations, free insurance and free RTA parking," noted Shakri.
The user pays a rental rate of 50 fils ($0.14) per minute when the vehicle is parked anywhere in Dubai and 40 fils ($0.11) per minute when the vehicle is returned to the point of use.
Potential users need to register for the two apps by entering the details of their Emirates ID card, driving licence, credit card and photograph.
The user is required to show their ID card to verify that he or she is the person registered with the system.
Visitors to Dubai who wish to use the service must enter their passport, visa, driving licence and credit card details.
The user must enter their Personal Identification Number in a device fitted to the car.
When they have finished using the vehicle, the contract is signed-off via the two apps and the bill is forwarded to them online.