New acquisitions set to attract more UK tourists to Dubai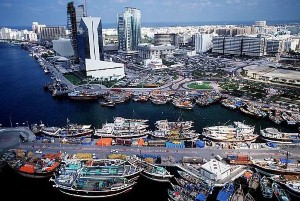 The recent acquisitions of two UK-based travel companies could result in an increase in visitors to the city.
This is according to travel industry experts and comes in the wake of Dnata's £45 million takeover of part of Thomas Cook Group. The deal sees the Gulf-based company, which is part of the Emirates Group, take control of Gold Medal Travel Group, Netflights.com and tailor-made holiday company Pure Luxury.
Similarly, the Al Tayyar Travel Group (ATG) has completed the acquisition of another part of Thomas Cook. This time, Elegant Resorts was bought out for a total of £14.3 million. It is hoped that the takeovers will create a greater level of awareness and exposure to different destinations in Dubai.
The desire to attract more UK visitors comes as the country was named as the principality's top source markets. According to figures obtained from the Department of Tourism and Commerce Marketing, the emirate saw an influx of some 535,284 British holidaymakers in the first nine months of 2013 alone.
ATG's acquisition of Elegant Resorts is seen by many industry experts as a significant example of diversification by the Riyadh-based operation. It will take the company further into the tour operating business, in which it has only previously had a moderate level of involvement. Similarly, it is deemed to be an important geographical expansion.
Meanwhile, Dnata believed its purchases matched perfectly with the current ethos of the firm. Iain Andrew, divisional senior vice-president of its travel business, commented: 'Dnata's growth strategy aligns well with Gold Medal Travel Group - its comprehensive travel services complement Dnata's established travel offering.'
The deal is also seen as a step towards further strengthening the footprint of Emirates in the UK's tour operating market, while maintaining the country as a key feeder location for both Dubai and the airline itself.
The expected influx of British tourists would inevitably increase the workload at the principality's airports, with Dubai International already named as the second-busiest in the world. It recorded double-digit passenger growth during last year, with 66.4 million holidaymakers passing through its doors.