#MyDubai shows tourists 'a different side of the emirate'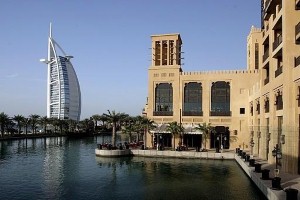 A social media initiative launched by Sheikh Hamdan bin Mohammed bin Rashid Al Maktoum, the Crown Prince of Dubai, is hoping to show tourists a different side of the emirate.
Using the hashtag #MyDubai, residents can share their personal photographs, showing the world that there is more to the emirate than record-breaking feats of architecture and golden beaches.
Launched in January 2014, the hashtag has been used more than one million times by people from all across the globe, according to Skift, a travel industry intelligence and marketing platform.  
Although many believed the social media scheme would be successful, the Department of Tourism and Commerce Marketing (DTCM) said it was surprised and delighted with how quickly the hashtag caught the attention of visitors, who started sharing their own images of the emirate.
"#MyDubai started off just being an initiative for local residents to share their experiences and the agenda was simple: to create an autobiography of a city through the eyes of its residents," explained Issam Kazim, chief executive of the DTCM.
"The power of it made people realise that to really see what Dubai is like, they could go to the hashtag #MyDubai."
He added that the fact tourists are getting involved is proof that there has been a great return on what the social media initiative was created for.
To attempt to capitalise on the content being shared and the growing awareness of the hashtag, the DTCM is now seeking to extend the reach and impact of the campaign.
One of the methods it intends to use to encourage growth involves showing the images being shared by visitors and residents in areas across the emirate, with some photographs currently being projected on a large screen next to the Dubai Fountains, which is close to the Burj Khalifa.
There is also a 12-episode series on the way, which will be hosted by local social travel experts Mohamed and Peyman Parham Al Awadhi, using the images that have been shared as inspiration. This will hopefully help to attract more tourists to Dubai over the coming months.