Music fans in for a treat in Dubai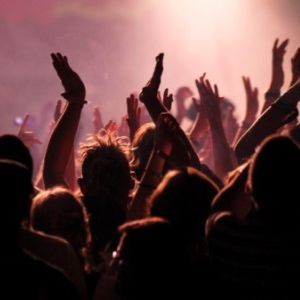 Fans of all things musical are in for a real treat when visiting Dubai this month, as the emirate's Dubai Music Week will be running from September 24th to 29th.
Dedicated to showcasing the vibrant music scene of Dubai, the event is to take place at the Dubai World Trade Centre and will include workshops, seminars, discussions, exhibitions and trade shows all aimed at promoting the music industry in the Middle East.
It gives a chance for producers, musicians, executives and just lovers of music to get together to share ideas and map out the best methods for improving and expanding the already burgeoning Dubai music scene.
Furthermore, Music Week will see live performances from some of the biggest names in the business this year, including Will.I.Am, Timbaland and Selena Gomez.
In addition, the music of Bollywood is to be celebrated in 2013, with performances and guest speakers ranging from Farhan Akhtar, Pritam and more.
It includes the MIDEM Conference - the largest industry music event in the Middle East since its launch in 1967 - as well as an array of other excellent attractions to have visitors dancing in the aisles.
Taymoor Marmarchi, project director of Global Gumbo Group, the organiser of Dubai Music Week, commented: 'It's not just a concert. We are not a promoter, we are building a brand. It's a long-term initiative with a lot of investments. And we want this to last. It's going to be new, big and something that the region has never seen before.'
Meanwhile, music industry legend Quincy Jones will be taking part in this year's Emirates Quincy Jones Seminar: The Producers Panel, where one lucky artist will be given the chance to sign with Sony and produce an international hit song and video.
He will choose from a range of hopefuls who will each take to the stage at the seminar and perform one number, Quincy will then have the honoured of picking his favourite to receive this astonishing reward.