M&S opens new store in Ras al Khaimah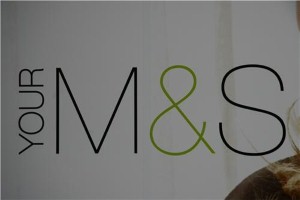 Marks & Spencer (M&S) is the latest big name retailer to open a new outlet in Ras al Khaimah (RAK).
Bosses at the iconic company confirmed the concept store at the Manar Mall has now been launched and this is its third foray into the Middle East, having already opened shops in the UAE and Bahrain.
The 15,646 square metre site will stock M&S's extensive range of clothing, with the company keen to expand its male and female fashion lines.
John Cooper, managing director at M&S, Al-Futtaim, said the firm is excited to be branching out into RAK.
'The overwhelming response of our customers to the new M&S concept store designs across the region has encouraged us to continue our expansion drive,' he remarked.
'Middle East is a key strategic market for us and with the opening of this store we now have 22 stores across the region which will rise to 26 by year-end.'
M&S has launched numerous clothing brands in recent years, including Autograph Man, North Coast, Blue Harbour, Per Una, Indigo Collection, M&S Woman and M&S Man. All of these will be made available in the new RAK store.
RAK's popularity among holidaymakers has risen sharply in the past 12 months or so, with the emirate's tourism bosses doing a good job of marketing the city to foreigners.
Being so close to Dubai and Abu Dhabi has hampered it in the past, as the area was overlooked by travellers. However, RAK is now using its geographic location to its advantage.
Indeed, the northern emirate has marketed itself as a cheaper and quieter destination than Dubai and it has mopped up a great number of tourists who fancy a change of scenery.
Aside from the multitude of new shops and malls that have sprung up, you only have to look at the recent expansion of RAK International Airport to see how much the emirate has grown.
RAK Airways confirmed in March that the number of people flying into the airport increased by 50 per cent in 2012, when compared with 2011.