Movie star to open new eatery in Dubai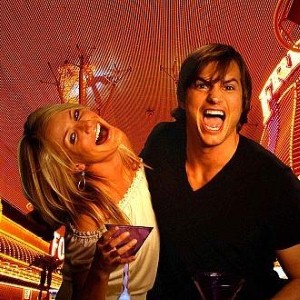 Dubai is renowned for its multitude of gourmet restaurants and it seems more and more celebrities are looking to set up new eateries across the emirate.
Movie and TV star Ashton Kutcher is the latest famous person to launch a dining establishment in the city, with the actor bringing his increasingly popular Ketchup venture to the Middle East.
Kutcher - who has appeared in films such as What Happens in Vegas and Dude Where's My Car?, as well as hit TV shows including Two and a Half Men - originally created the franchise in 2007 and it has gone from strength to strength ever since.
The restaurant is famed for putting a unique urban twist on classic American food and it has already expanded into Turkey and Saudi Arabia.
According to promoters of the chain, it will 'remain true to its name by offering diners a selection of uniquely flavoured ketchups and its signature dishes including the classic hamburger - The New Yorker'.
The eatery will be based in Downtown Dubai - one of the most exclusive parts of the city - and is likely to appeal to the growing number of US citizens who have moved to the UAE.
Recent figures provided by the local tourism authority have highlighted a sharp increase in the number of visitors to Dubai over the past year and this trend is likely to continue for the foreseeable future. As such, it is hardly surprising that so many hospitality companies and restaurateurs are planning to set up new establishments across the sheikhdom.
Rumours had been circulating that celebrity chef Gordon Ramsay was hoping to launch a new dining venture in the UAE imminently, but a spokesperson for the Gordon Ramsay Group confirmed that this is not the case - for now at least.
Speaking to Arabian Business' sister magazine Hotelier Middle East, the representative said: 'Dubai continues to be an exciting market and while at the present time we do not have anything in the pipeline or have a partner confirmed, we would be happy to consider a return to the region if the right opportunity and partner arose.'