Motiongate Dubai theme park on course for 2016 opening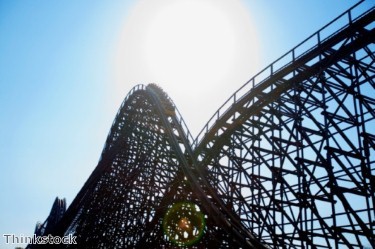 Work to build what will become the biggest theme park in Dubai, potentially attracting thousands of tourists from the world each year, is well underway according to the owner, Dubai Parks and Resorts. 
The company said that there are some 11,000 workers on site at the park, named Motiongate Dubai, in order to ensure it is ready for the proposed opening date of October 2016. 
Motiongate Dubai will feature 27 distinct attractions across a total area of some 1.9 million square feet, including various rollercoasters, interactive play labs, water rides and multimedia theatre experiences, all of which come with a theme inspired by Hollywood.
To deliver the latter of these, Dubai Parks and Resorts has partnered with Lionsgate, Sony Pictures Studios and DreamWorks Animation to deliver the best quality possible. 
Speaking at a press conference earlier this week, Vinit Shah, chief destination management officer, Dubai Parks and Resorts, said that the ground work has been completed and that the company is now well on the way to getting the park ready in time for the public to visit next year. 
"Most of the underground infrastructure is complete. Work is on to set up the power sub-stations and district cooling, all of which will be ready early next year," he said. 
The theme park is a part of the Dh10.5 billion Dubai Parks and Resorts on Sheikh Zayed Road between Dubai International Airport and Al Maktoum International Airport, giving it prime location for the attraction of tourists from overseas. 
The park is just one part of a larger Dubai Parks and Resorts complex, which will comprise six different theme parks, including Bollywood Parks Dubai, and LEGOLAND Dubai.