More visas issued as tourists flock to Dubai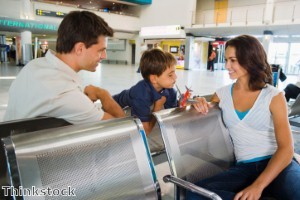 The rise in tourists visiting Dubai has seen an increase in the number of visas issued. Figures from the General Directorate of Residency and Foreigners Affairs of Dubai (GDRFA) show a total of nearly 13 million visas were issued last year, of which more than five million were to tourists. This represents an overall increase of ten per cent, Gulf News reports.
The GDRFA also revealed there has been a seven per cent increase in the number of people travelling through Dubai's ports. A total of 43.48 million passengers moved through these transport hubs during 2014, compared to 40.53 million a year earlier.
Major general Mohammad Ahmad Al Merri, director general of GDRFA, commented: "We are predicting the numbers to increase over the next few years.
"We are taking all the necessary measures to deal with the influx. Our staff members are undergoing special training and our facilities are being kept up to date with the latest technology. We are exercising all efforts to ensure we offer the best of services to the public."
Major general Al Merri pointed to the introduction of smart gates at Dubai Airports as a way in which the travel process has been improved, with close to seven million passengers having registered for the service.
As a result of this project, he said it now takes an average of 15 seconds for people to move through passport control.
The figures reported by the GDFRA are further evidence of Dubai's growing appeal as a tourist destination and suggest the emirate's authorities are on course to meet their target of attracting 20 million visitors each year from 2020 onwards.
People come to the city and stay in its hotels for all manner of reasons, ranging from business trips to medical tourism and simply wishing to see the sights.