More passengers pass through Dubai International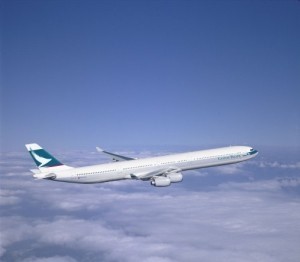 New statistics show passenger traffic at Dubai International rose 6.2 per cent in the first half of 2014.
A total of 34.67 million people passed through the world's busiest airport in the six-month period, despite a runway refurbishment programme reducing the number of flights by 26 per cent in May and June.
Paul Griffiths, chief executive of Dubai Airports, stated: 'The first-half numbers are impressive given the capacity reductions we put in place to allow us to conduct vital upgrades to both runways at our hub.'
He claimed the airport will soon return to the double-digit growth it has experienced in previous years now that the refurbishment work is complete.
'The successful completion of the runway refurbishment comes just in time to accommodate the surge in passenger numbers expected with next week's Eid holiday,' Mr Griffiths said.
The past few days are expected to have been the busiest period in Dubai International's history with people flocking to the Emirate to celebrate Eid. The airport has prepared extra staff and facilities in order to meet this demand and prevent delays from occurring.
Dubai International was recently named the world's busiest airport by Airports Council International, although the reduction in capacity caused by the refurbishments may mean London Heathrow regains the title temporarily.
The UK travel hub is not expected to hang on to it for long though, as chief analyst at StrategicAero Research Saj Ahmad forecasts a bright future for Dubai International.
He believes the airport will attract some 68 million passengers in total this year, before breaking the 70 million barrier in 2015 - an achievement that will surely cement its position as the world's busiest aviation centre.
This is certainly good news for investors, as the millions of people passing through Dubai International is perfect evidence of how the emirate's popularity among tourists and business travellers continues to increase.
Some 66.4 million passengers used Dubai International in 2013.